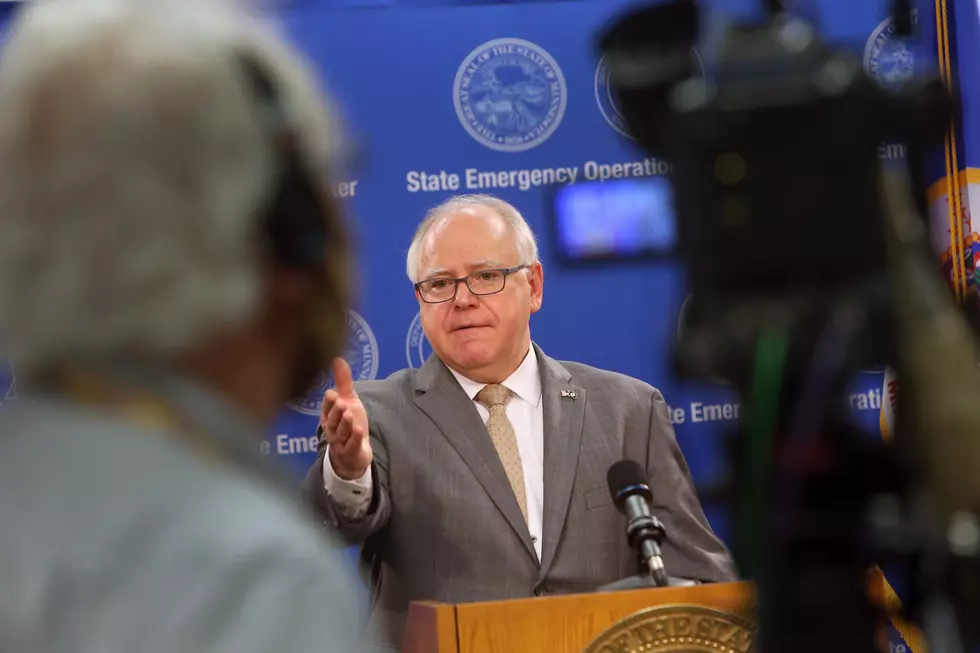 Minnesota Middle and High Schools Can Reopen Next Week
Getty Images
St. Paul, MN (KROC-AM News) - Governor Tim Walz spoke at a news conference today to detail his plans for expanding in-person learning for middle and high school students in Minnesota.
His office says public schools throughout the state will be allowed to shift the older students to hybrid or all in-person learning starting next Monday. In announcing what he termed "a milestone" in the fight against the virus, Walz also stated that he wants all of Minnesota's public schools to resume in-person learning, at least part-time, by March 8th.
The governor used a football analogy in making the announcement, "We did it, we held and now we get the ball. It's time for us to go on offense. It's time for us to continue to beat this thing down, to get our children back in there."
Deputy Education Commissioner Dr. Heather Mueller was given the task of describing the mitigation measures that will be employed by the state and school districts in an effort to avoid COVID-19 outbreaks after students return to their classrooms in the coming weeks.  She says testing will be a key component and Minnesota is well ahead of other states in its capacity to offer regular COVID testing to students and staff.  Strict masking requirements will also be enforced and schools will be monitored individually for signs of the potential spread of the virus.
Dr. Mueller says anytime the percentage of students exhibiting influenza-like symptoms reaches 5-percent, local school and health officials will be required to meet and discuss whether a temporary shift back to distance learning at the particular school is needed. Staffing capacity will also be closely monitored and used for what she termed data-driven decisions.
It was also stressed that all distance learning must be offered as an option for individual families and the return to classroom instruction will be different from community to community. Dr. Mueller noted some school districts could be ready to immediately shift all of their middle and high school students to in-person learning next week, while others will opt for a hybrid model with part-time classroom instruction.
In the Rochester School District, elementary students are currently scheduled to shift from the hybrid learning model to all in-person instruction on March 1st, while the school board previously set a goal of bringing the middle and high school students back for all-person learning in early April.  A statement issued today by the Rochester School District says the new guidance announced today by the governor is being thoroughly reviewed and will be discussed by the School District COVID-19 Advisory Team at a meeting scheduled tomorrow afternoon.
News Update:  Minnesota Governor Walz Press Conference Today – February 17, 2021 [WATCH LIVE]
KEEP READING: Rochester Businesses That Have Closed in 2020