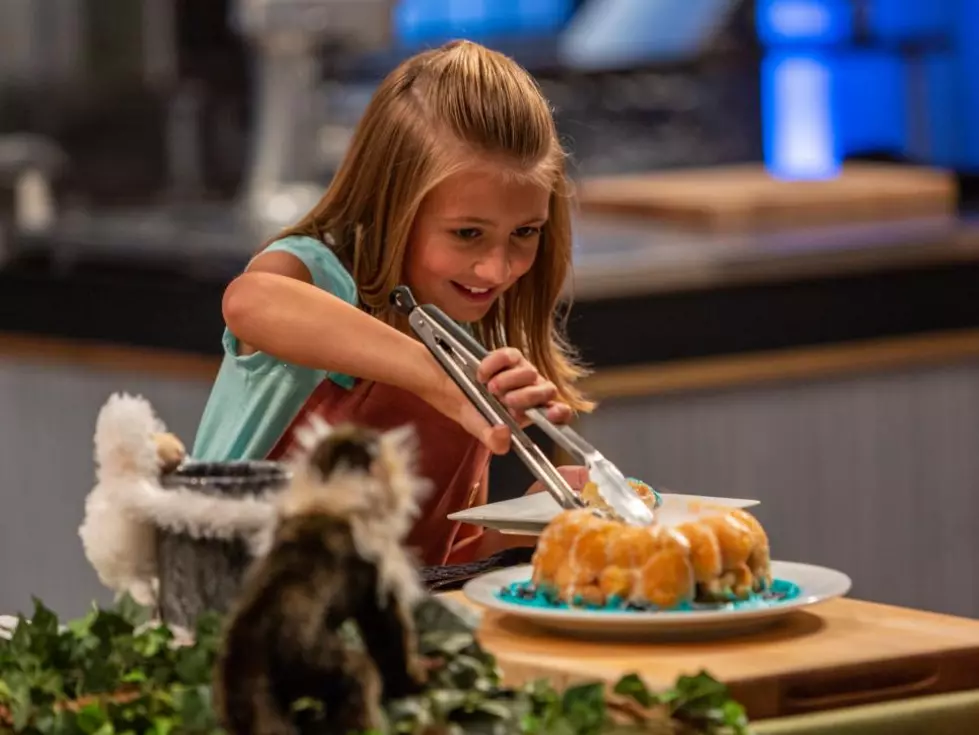 Minnesota Kid Wins Food Networks' Kids Baking Championship
Food Network
Conveniently our Burning Question today was, nearly 30% of people say that they suck at this? The answer - cooking! I am most definitely part of that 30%. And quite honestly, I think that's a pretty low number. Especially when compared to 11-year-old Paige Goehner of Blaine, MN. She makes us all look bad.
Paige just won Season 6 of the Food Networks Kids Baking Championship. Paige beat out 11 other competitors (including another Minnesota girl) for the crown and took home $25,000. She is extremely talented. Check out some of her work below.
According to Pagie's bio on the food network website says she got into baking because juvenile arthritis forced her to stop dancing and baking was easier for her. She said she plans to donate some of the money to the Arthritis Foundation.