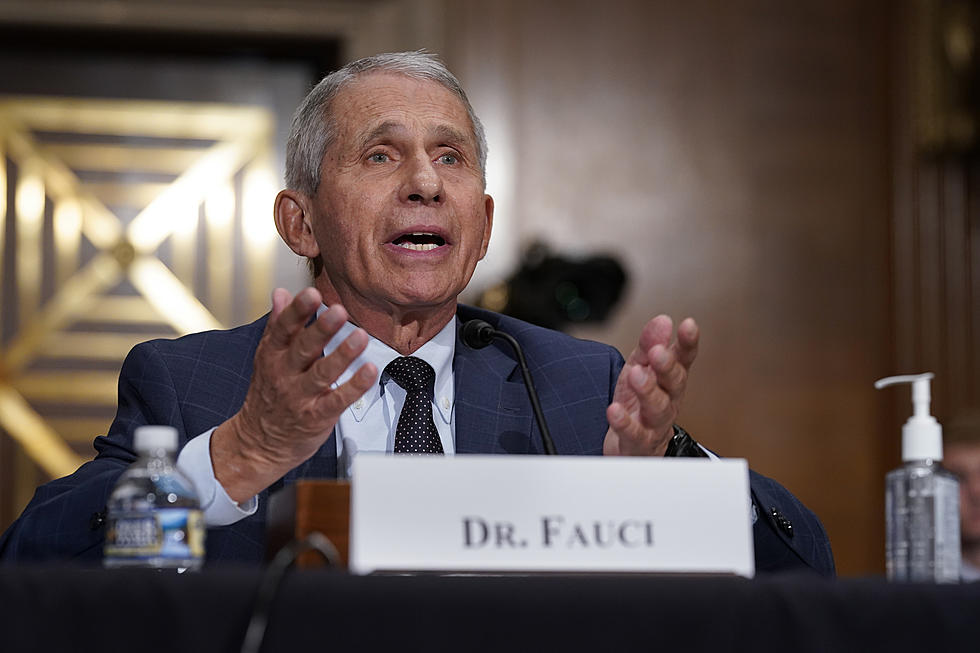 Mayo Clinic Commencement Ceremony To Feature Dr Fauci
(Photo by J. Scott Applewhite-Pool/Getty Images)
Rochester, MN (KROC AM News) - One of the most recognizable characters of the pandemic will be a keynote speaker during a Mayo Clinic ceremony Saturday.
And Dr. Anthony Fauci will also be presented with an honorary degree.
But he won't be in Rochester in person.
Mayo has announced Fauci and Dr. Franklyn Prendergast will deliver keynote addresses to more than 120 graduates at its Graduate School of Biomedical Sciences' virtual commencement.
Fauci is director of the National Institute of Allergy and Infectious Diseases. His speech will be prerecorded in Washington, D.C.
Mayo says Fauci will receive an honorary doctorate presented by Dr. Stella Hartono, a 2017 graduate who now works with him.
Dr. Prendergast is an emeritus professor at Mayo Clinic College of Medicine and Science. Prendergast held major leadership roles at Mayo from the early 1980s until his retirement in 2014. He also will receive an honorary doctorate.
The livestream of commencement will begin at 1 p.m. CDT and can be viewed at https://mssvideoupload.mayo.edu/media/t/1_sl0hlq15. Dr. Fauci's speech is planned for approximately 1:08 p.m. and Dr. Prendergast's will occur about 1:30 p.m.
News update:  Olmsted County health officials stressing importance of Covid tests.
See 20 Ways America Has Changed Since 9/11
For those of us who lived through 9/11, the day's events will forever be emblazoned on our consciousnesses, a terrible tragedy we can't, and won't, forget. Now, two decades on,
Stacker
reflects back on the events of 9/11 and many of the ways the world has changed since then. Using information from news reports, government sources, and research centers, this is a list of 20 aspects of American life that were forever altered by the events of that day. From language to air travel to our handling of immigration and foreign policy, read on to see just how much life in the United States was affected by 9/11.