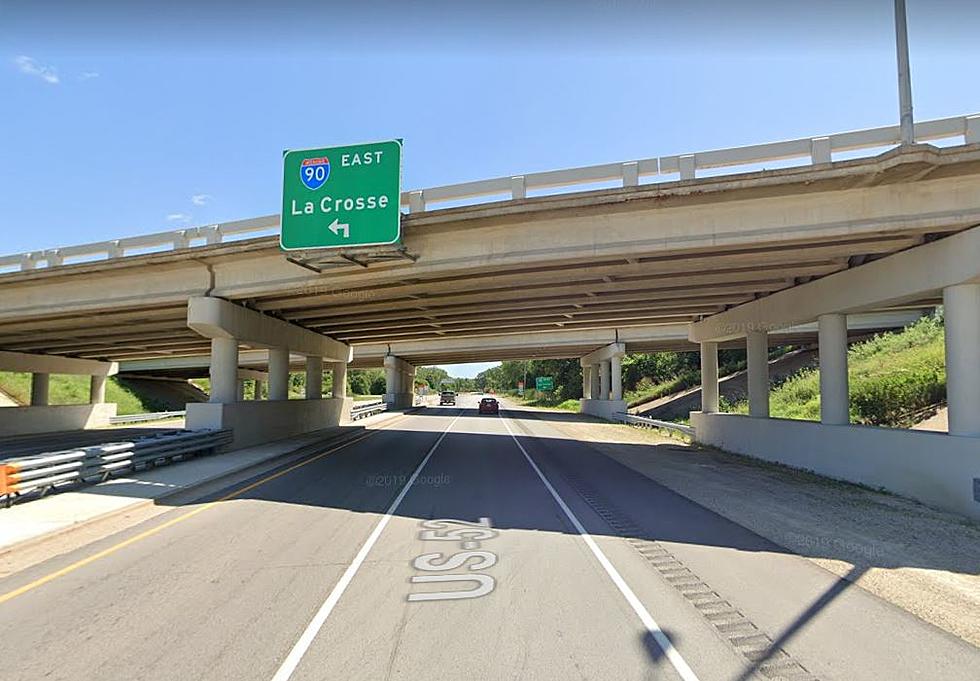 Major Upgrades to Rochester Area Interchange to Begin in 2024
Andy Brownell
A long-awaited highway improvement project in the Rochester area is now on the Minnesota Department of Transportation's construction calendar.
MnDOT District 6 Director of Public Engagement and Communications Mike Dougherty, in his regular monthly appearance during the Rochester Today show on News Talk 1340 KROC-AM and 96.9 FM, disclosed that major upgrades to the I-90 and Highway 52 interchange just southeast of Rochester have been scheduled for the 2024 and 2025 construction seasons. Listen in the player below:
The estimated $25 million projects could include an elevated offramp from southbound Highway 52 onto eastbound I-90 that would eliminate the left turn in front of northbound Highway 52 traffic that is part of the existing interchange. Dougherty says the project will also include the replacement of both I-90 bridges over Highway 52 and other traffic safety improvements.
The interchange, particularly the left turn onto the I-90 east entrance ramp, has become increasingly dangerous as traffic loads on Highway 52 have increased over the years. MnDOT previously restricted traffic to a single lane in each direction on Highway 52 at the interchange in an effort to cut down on the number and severity of the collisions at the site, which most often involve motorists seeking to access eastbound I-90.
Dougherty says additional information about the project will be released during the next six months. He also says MnDOT will be reaching out to people living in the area and those who often use the interchange to gather their input as the design process progresses.
News Update:  Rochester Woman Admits to Arson Charge
SCARY: 10 of The Most Haunted Places In Minnesota
Minnesota may not be the most frightening place on earth, BUT there are some scary places that you may want to visit if you are ever looking for that "haunted" experience. Check out the list of some of the most haunted places in Minnesota below!