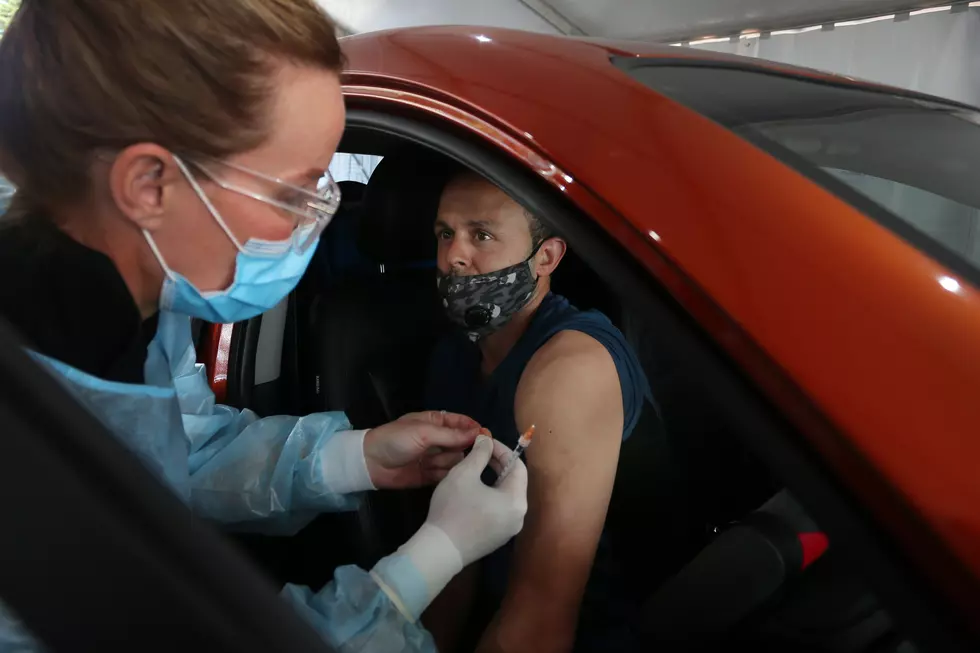 Steele County Public Health Hosting Drive-Thru Flu Shot Clinics
Getty Images
Steele County Public Health is hosting drive-thru vaccination clinics October 3rd through 23rd across the county in Owatonna, Medford, Blooming Prairie, and Ellendale.
The initial plan is to offer just flu shots, but if the new Moderna COVID-19 vaccine is available, the county will also be offering that shot at their clinics. This updated vaccine specifically targets the COVID-19 strains that are currently circulating within our communities and plays a crucial role in providing protection against severe illness and hospitalization caused by COVID-19.
Vaccination Clinic Dates, Times & Locations
TUE 10/3: Medford, 12:30-2:30 pm, Brick-Meger Funeral Home at 310 E Central Avenue
WED 10/4: Ellendale, 1-3 pm, Ellendale Fire Dept. at 705 2nd Street
FRI 10/6: Blooming Prairie, 1:30-2:30 pm, Blooming Prairie Senior Center at 134 3rd Avenue SE

(*This clinic is not a drive thru.)

MON 10/16: Owatonna, 12-6 pm, Steele County Public Health at 635 Florence Avenue
MON 10/23: Owatonna, 12-6 pm, Steele County Public Health at 635 Florence Avenue
Pre-Register for an Appointment
The SCHD encourages everyone to pre-register for an appointment to help streamline the process and reduce wait times. You can easily pre-register HERE.
Steele County Public Health Accepts
Medicare
South County Health Alliance
Blue Plus
Medical Assistance
Humana
BCBS
Ucare
Health Partners
Medica
Unicare
Cash or Check
If you have any questions or need additional information, contact the Steele County Health Department at 507-444-7650.
MORE TO EXPLORE: The 30 Highest Paying Jobs in Minnesota