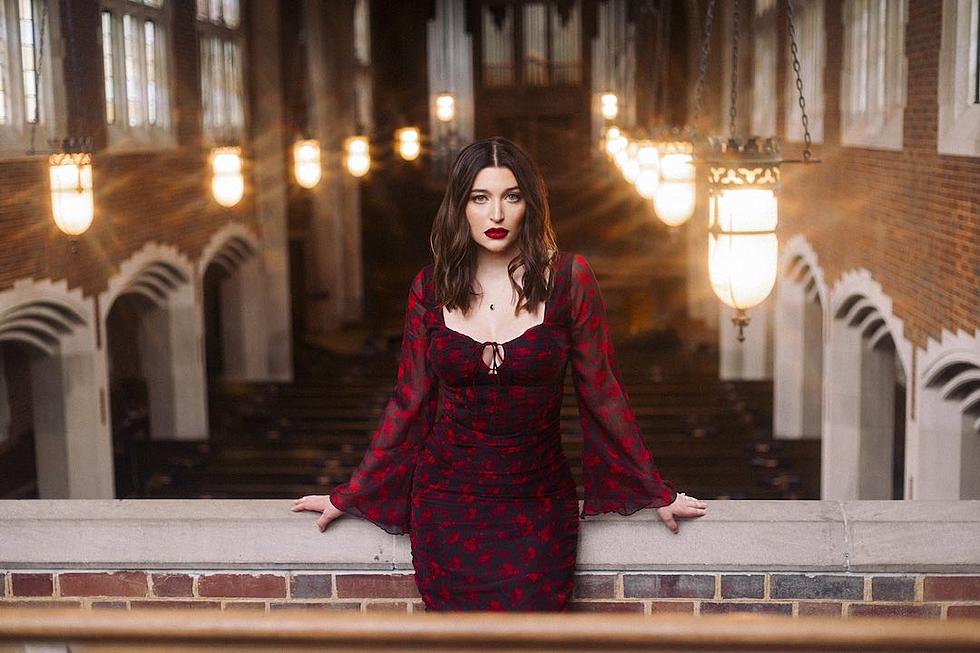 Mandi Sagal Calls Out Religious Hypocrisy With 'Holy Smoke' [LISTEN]
Courtesy of the artist
Mandi Sagal takes aim at modern Christianity with her fiery new song "Holy Smoke." Backed by acoustic guitar and swelling production, the singer-songwriter doesn't mince her words.
"I see your Bible's open but your mind is closed / You're a sinner just like me, so why are you casting stones," she sings. "When it looks a little different, you think you know what love isn't / So my prayer for you is that you could see right through all this holy smoke that you're blowing."
A co-write with Caleb Gilbreath, Gianna Salvato, and Hallie Hertrick, the song calls out the hypocrisy and hate-fueled rhetoric lobbied toward the LGBTQ+ community, in particular. In the second verse, she draws a clearer picture, singing, "No there ain't nothing wrong with loving who you love / We're all cut from the same cloth, so who are you to judge?"
Listen to a live performance of "Holy Smoke" below.
When a demo version of the song went viral on TikTok, Sagal enlisted co-writer, frequent collaborator, and husband Gilbreath to produce the track for a quick release. 
"You could say it was a miracle we were able to record it and put it out this quickly," she shared on Instagram. "But that miracle is comprised of many individuals who worked their a---- off..."
Originally from Green Bay, Wisconsin, Sagal has released an impressive string of singles, starting with her debut entry, "Smoke Your Weed," and more recently, "One Less Broken Heart," which premiered on The Boot. Her catalog also includes standouts "Retro" and "Rose Colored Glasses."
You can learn more about Mandi Sagal by visiting her official website.
10 Must-Hear Country Concept Albums
These 10 concept albums are required listening for any country music fan.