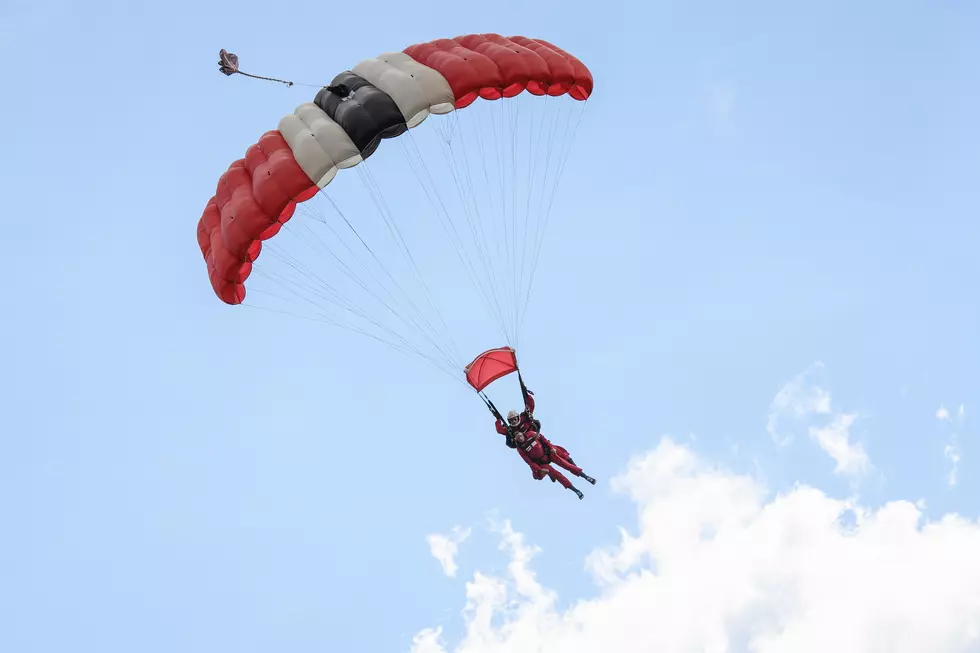 Two Women Suffered Critical Injuries During Skydiving Accident In Wisconsin
Photo by Leon Neal/Getty Images
A story like this gives me chills, I am deathly afraid of heights and would never have the guts to go skydiving. People do this activity hundreds of times a day all over the country without incident but unfortunately for two women in Racine Wisconsin, their adventure turned tragic.
The women a 28-year-old from Racine and a 48-year-old from Chicago had smooth sailing after their jump until they were around 30 feet from the ground. Both women were strapped to instructors from Skydive Midwest in Racine.
According to CBS.com the Racine County Sheriff's Office received a call around 1;40pm Sunday afternoon regarding the accident. Two witnesses told WDJT-TV that they often go to that area to watch skydivers and they have never seen anything like it. They went on to say "The wind took them, it took the parachute and turned it over, and their bodies just came down," said Dawn Osinski. "When they hit the ground, it was a thud."
According to Skydive Midwest, you can approach the ground at speeds up to 130 mph. According to WDJT the skydive Company suffered a horrible tragedy back in 2014. Apparently, two of the instructors who were jumping on their own had their cords become entangled at 1,200 feet above the ground.
One of the instructors was able to reach a knife to cut the tangled cords and was able to release his backup parachute. Unfortunately, the other instructor perished in the accident. The instructor that died had logged over 2,000 jumps. According to the news station website. "The United States Parachute Association says fatal skydiving accidents are rare-- they saw 24 fatalities last year out 3.2 million dives."
You Know You Are From Milwaukee If You Know These 9 Things
10 Very Common Stereotypes About Wisconsin