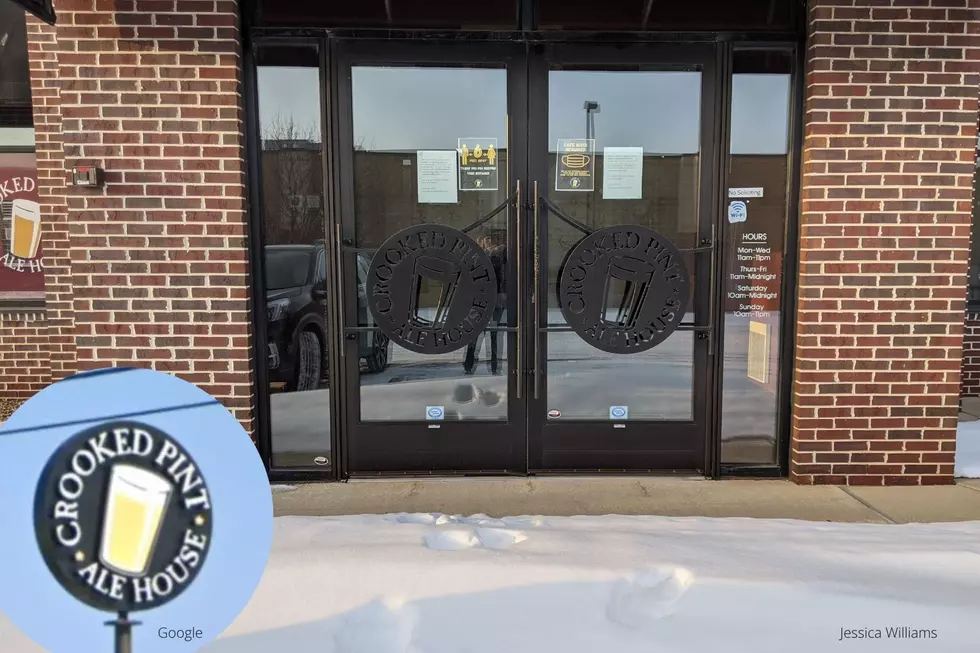 Is Crooked Pint Ale House Ever Going to Reopen in Rochester?
Credit: Google and Jessica Williams
Is Crooked Pint Ale House ever going to reopen in Rochester?  People love this place and have been constantly asking on social media if anyone has any info on when they will be opening their doors...or maybe plowing their parking lot.  Today, I have a little bit of info that may bring a tear to your eyes.
In January I got a message from a listener who asked if I could try to find out if their favorite restaurant "Crooked Pint" was going to reopen.  I knew they closed due to COVID back in November but when restaurants were allowed to reopen, their doors stayed closed.  I started digging to find some answers and sent notes to the company, left messages, checked social media and their website but there was zero info other than the following message on Facebook on November 17th, 2020.
Due to COVID-19 cases currently spiking, our location will be closed until further notice. We want to thank all of our customers for your patience and understanding during these unprecedented times.
We wish you and your families a happy, healthy holidays!
Their website still lists the Rochester location along with many others, however, a tip that I got also led me to another site.  The building is now for sale.
According to the commercial real estate listing, the property was built in 2006, renovated in 2018, and was available starting December 11th, 2020.  If you'd like to get the price and maybe purchase the spot, contact the agent at Coldwell Banker Commercial and get all the info here.
If I hear any official updates that the restaurant or comedy club are moving to another location and reopening, I promise that I'll let you know here and on my Facebook page (Jessica On The Radio) and on Instagram.
What restaurant do you miss the most in Rochester?  Do you remember Timberlodge?  That was one of our family favorites.  There are 21 other favorite spots that we are missing too.  Scroll through and see how many you remember. 
Listen to Jessica Williams weekdays from 6 am until 10 am on Y105FM's Early Morning Show with James and Jessica.
21 Restaurants + Stores We Miss in the Rochester Area