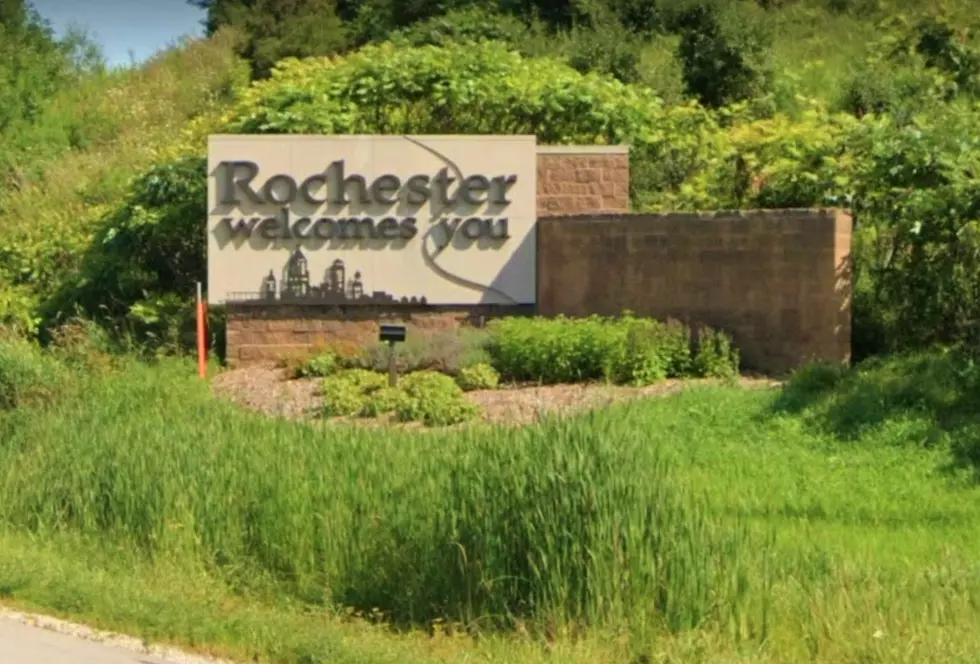 Hurry! Catch a Glimpse of the Famous Rochester Smile Before it Disappears
Google
Enter your number to get our free mobile app
We all know Rochester is home to a million construction sites happening all at once.  Ok, a million might be a little on the high side but you don't have to drive far before you see an orange sign or cone in our town. Unfortunately, one of the spots where some digging is happening is also home to a famous smile that may soon disappear.
Where is this huge smile?
Take a drive on North Broadway and keep driving North all the way to 37th Street NE.
When you get to the intersection of Broadway and 37th Street, keep going North.  The old Shopko (now Haley Comfort Systems) will be on your Right and a bunch of other great businesses.
Turn right on the road that leads to Shopko/Haley and if you look up, the smile will be right there staring back at you!
As of writing this, you can see from the before and after pictures below that the smile is now right on the edge of the hill.  The machinery is still there, working hard at whatever project is happening, so only time will tell if that smile remains another day. Or, if someone knows what is going on here, let me know!  Please, send me a note to my Facebook page - Jessica On The Radio.
Rochester's Happiest Landmark: The Smile
Listen to Jessica Williams weekdays from 6 am until 10 am on Y105FM's Early Morning Show with James Rabe and Jessica Williams
LET'S PLAY A GAME: Can You Name These Rochester Locations From Above?