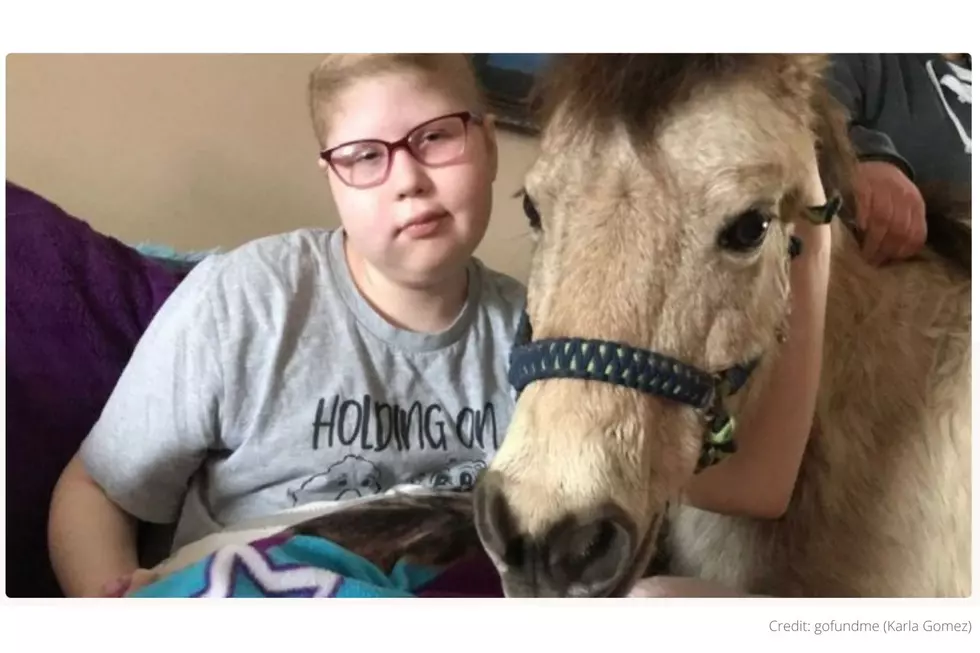 Go Fund Me Page 'Help For Hailey' Created for 8th Grader in Chatfield, Minnesota
gofundme (Karla Gomez)
Enter your number to get our free mobile app
There are many people on this Earth that we have the pleasure of getting to know and love.  Unfortunately, we don't always get as much time with them as we want.  I had a note sent to me recently about a family in Chatfield, Minnesota that could use our help right now as they are spending some final cherished moments with their daughter, Hailey.
"Hey, Jessica, there is a family in Chatfield that needs our help.  Their daughter is an 8th grader who has had quite the fight against cancer.  A Go Fund Me page was just set up to help take some of the financial burden off of the family so they can focus on spending as much time as possible with Hailey."
I'm typing this and tearing up because I understand what Hailey and her family are feeling right now and know how precious those minutes are. Many people know that I lost my sister to cancer when she was just 12 years old.  She fought leukemia hard for 2 1/2 years and I'll never forget the final moments that I got to spend with her before we all said goodbye.  And I know I'm not the only person who understands what this family is going through right now.
So, Minnesota, let's help Hailey and her family out.  The goal on the Go Fund Me page - Help for Hailey - is only $5,000 and it is off to a great start, but let's show that Minnesota Nice in a big way.  If you are an individual who can donate, awesome!  If you can leave a positive comment for Hailey and her family, awesome!  If you are a company and can donate in some way, just like Estelle's Eatery & Bar was able to do, virtual high five to you too!  All of these ways will bring some smiles and help to a family in Southeast Minnesota that could use a few extra sent their way right now.
Great, big, virtual hug to you Hailey, and your family! 
"Dear Jessica..."  Send me your letters and questions to our app (just hit chat) or send me a message to my Facebook page (Jessica On The Radio) or DM me on Instagram.
Dear Jessica, I'm moving to Rochester soon (yes, Mayo Clinic is the reason).  I'm wondering if you could let me know some of the best neighborhoods in the area to raise a family.  We'll be diving in to school and love to have lots of walks to parks.  - Amanda from Georgia
Amanda's letter above showed up in my inbox yesterday.  I sent her some info but if you'd love to see my answer, just keep reading and you will find a list of the best neighborhoods in the Rochester area.
Listen to Jessica Williams weekdays from 6 am until 10 am on Y105FM's Early Morning Show with James Rabe and Jessica Williams
KEEP READING: 10 Safest Neighborhoods in Rochester