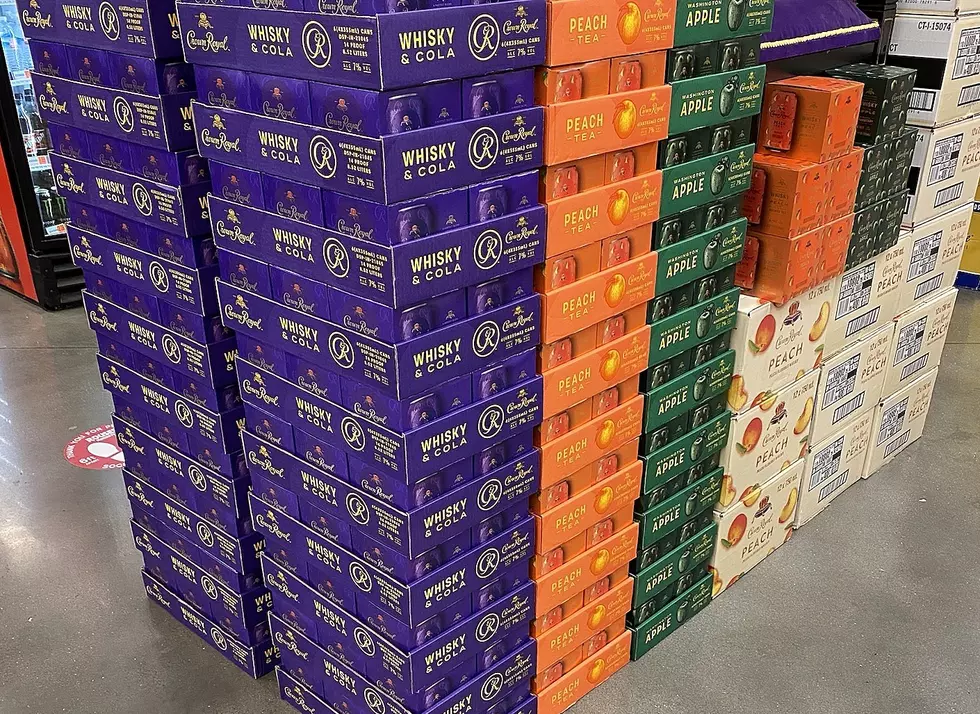 Crown Royal Flavored Canned Drinks Coming to Minnesota Stores in 2021 [UPDATED]
Staff Photo
Enter your number to get our free mobile app
A few weeks ago, an image began to circulate online showing Crown Royal canned drinks in whisky & cola and peach tea flavors. The internet flipped out, and some were even questioning if the drinks were too good to be true.
A sales rep with Diageo, the company that makes Crown Royal, told us the highly anticipated Crown Royal canned drinks are definitely real and available in certain stores across the country, and will be coming to Minnesota stores sometime in 2021.
If you can't wait to get your hands on these Crown Royal canned drinks and you're up for a road trip, one place they are currently available is Louisiana. Our sister station in Lafayette snagged this photo of the new drinks at Rouses Market:
Based on the photo, it seems like whisky & cola, peach tea, and Washington apple are the three flavors that will be available. I guess now the only remaining question is "Are they good?"
I'll leave that up to you to find out. If you grab one, let us know how it tastes.
Be safe, drink responsibly, and enjoy your holiday season.
50 Famous Brands That No Longer Exist