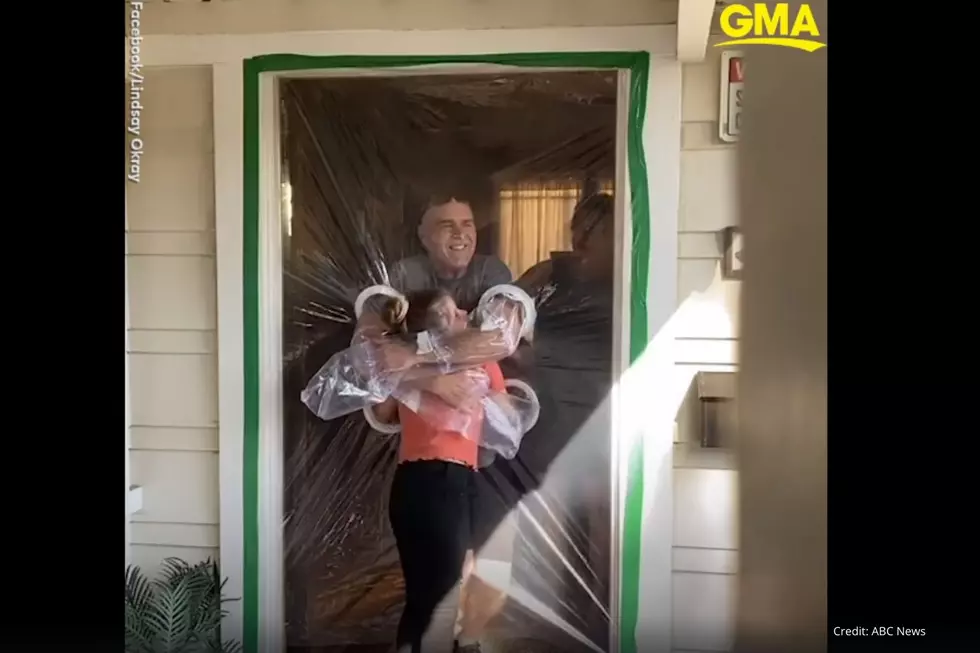 Creative Way To Give Family Members a Hug During Covid-19
Credit ABC News
The other night, I was out on a walk in my neighborhood and saw something that just made my heart hurt. 💔 Outside of my neighbors' house, a handful of people were standing by his big picture window and waving to someone inside the house.  Their hands were on the glass and I could see the emotion on their faces - a mixture of joy with a little bit of sadness.
I know it is tough right now as we are all social distancing.  We want to be by people.  We want to celebrate special moments with our family.  I do too.
My mom is in the middle of radiation treatments for breast cancer and has had 3 surgeries.  I was supposed to be by her side for her last one but due to Covid-19 and the number of cases known in our town, I stayed home to keep her safe.  My dad is also high-risk with many medical issues.  I'd hate to be the person who accidentally makes them sick, because I honestly don't know if their bodies would be able to fight right now.  I miss them though and have been trying to think of unique ways to still see them in person, safely.
In my search, I came across this creative way that families and even some teachers are using to give hugs.  They've created a clear plastic layer out of shower curtains and other plastics to provide a safe barrier for those wanted hugs.  Take a look at one of the latest that was featured on ABC News of a 10-year-old who created this so she could hug her grandparents:

Best Mom Quotes Ever