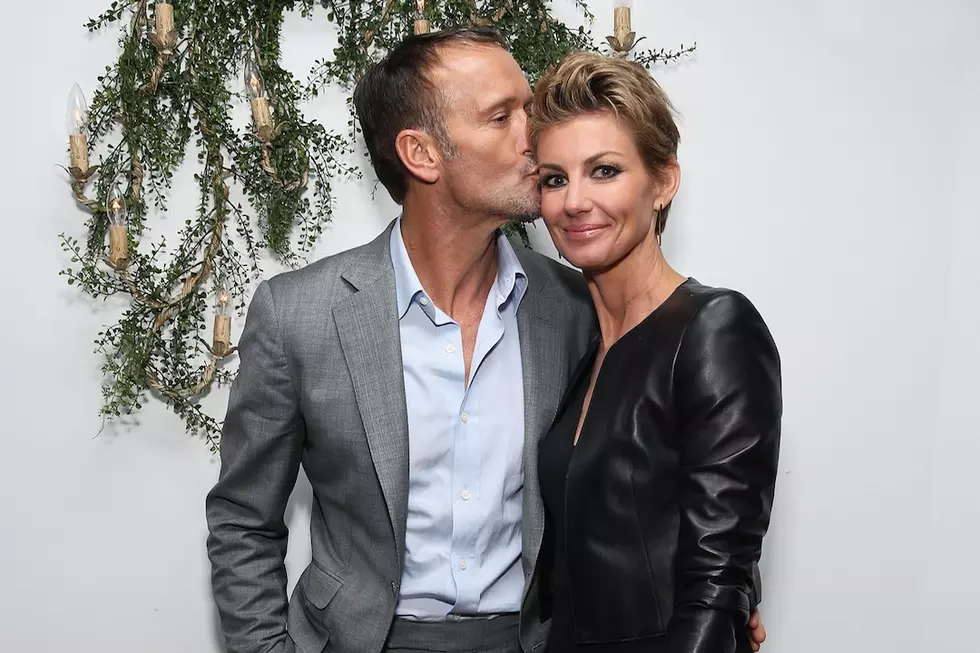 Country Stars' Cutest Kisses [PICTURES]
Cindy Ord, Getty Images
When Faith Hill made "This Kiss" popular in 1998, she may as well have been singing for the whole genre. Country artists like their kisses -- and they aren't shy about it either. Plenty of them have been caught smooching on camera for the whole world to see.
It's rare to see a Keith Urban and his wife, A-list actress Nicole Kidman, not sharing a kiss at a red carpet event. (Then again, if we were married to one of the most beautiful and talented women in the world, or one of country music's biggest superstars, we'd kiss her/him, too!) Photographers love capturing sweet and affectionate moments between the movie star and her husband of almost nine years -- and they happen often.
But no country couple shows more PDA than Tim McGraw and Hill, who really gave fans something to whoop about when they shared a long, passionate, butt-grabbing kiss at the 2014 CMA Music Festival.
There are other country stars, such as Carrie Underwood, who tend to be a bit more reserved in the PDA department. And Charles Kelley of Lady Antebellum is more likely to be posing on the red carpet with his band than his wife. But even though those moments are rare, we've got them -- and many more puckering-up pics -- in the photo gallery below: