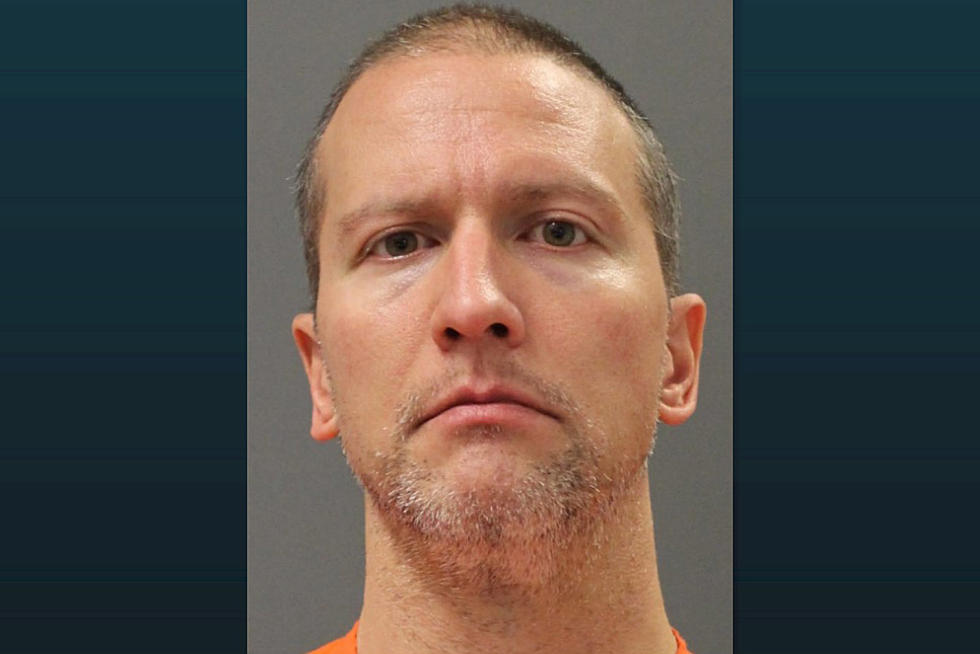 Closing Argument This Morning in Derek Chauvin Trial
(Photo: Department of Corrections)
WATCH THE CHAUVIN TRIAL LIVE VIDEO STREAM HERE
Minneapolis, MN (KROC-AM News) - Unprecedented security has been put in place throughout downtown Minneapolis for the last chapter of the Derek Chauvin trial.
The jury is expected to begin deliberations later today on whether the former Minneapolis police officer should be convicted or acquitted of murder and manslaughter charges stemming from the death of George Floyd last May. The jury will get the case after hearing closing arguments, which are scheduled to be presented to the panel this morning. As he gave his instructions to the jury for preparing to begin deliberations last Friday, the judge in the case said "plan for long, and hope for short."
Chauvin faces second and third-degree murder and a second-degree manslaughter charge that allege his actions caused the death of Floyd, who was held in a prone position on the ground with the former officer's knee pressed against his neck for over nine minutes. The prosecution presented several expert witnesses that blamed Floyd's death on low oxygen levels as a direct result of Chauvin's actions, while the defense brought forward witnesses and testimony that suggested Floyd died as a result of heart disease and potentially toxic levels of fentanyl in his body.
Hundreds of Minnesota National Guard soldiers have joined forces with State Troopers, police officers, and Sheriff's deputies from throughout the state to guard the Hennepin County Courthouse, the State Capitol, and other key infrastructure in the Twin Cities while also performing security patrols in an effort to prevent the rioting, looting, and arson fires that followed Floyd's death last year. At the same time, the citizen-soldiers and law enforcement officers have been responding to sporadic violence associated with protests over the recent shooting death of a 20-year-old man by a police officer in Brooklyn Center.
WATCH THE CHAUVIN TRIAL LIVE VIDEO STREAM HERE
News Update:  Carjacking Suspect Shot and Killed by Police in Burnsville
Timeline: George Floyd's Death, Protests, Riots, Arrests, Chauvin Trial
It was late afternoon on Memorial Day, 2020 and many Minnesotans had observed the normally active weekend hunkered down because of the growing pandemic.
George Floyd drove to a grocery store in Minneapolis and bought some cigarettes. He was accused by employees of making the purchase with a counterfeit $20 bill and police were called. Floyd was still there in his vehicle when two officers arrived. About 10 minutes later, Chauvin and another officer showed up and the situation began to escalate. Chauvin began kneeling on Floyd's neck as he was facedown on the street. Despite repeated pleas from Floyd and a growing crowd of bystanders to remove his knee, Chauvin continued as if frozen in position with no facial expression.
After more than 8 minutes, Chauvin finally stood up and Floyd had become unresponsive. An ambulance was called and a short while later, it was reported Floyd was dead.
A video of the incident slowly spread on social media around the state, the country and the world. Viewers literally watched a man slowly die, repeating "I can't breathe."
The now historic response began the following day.