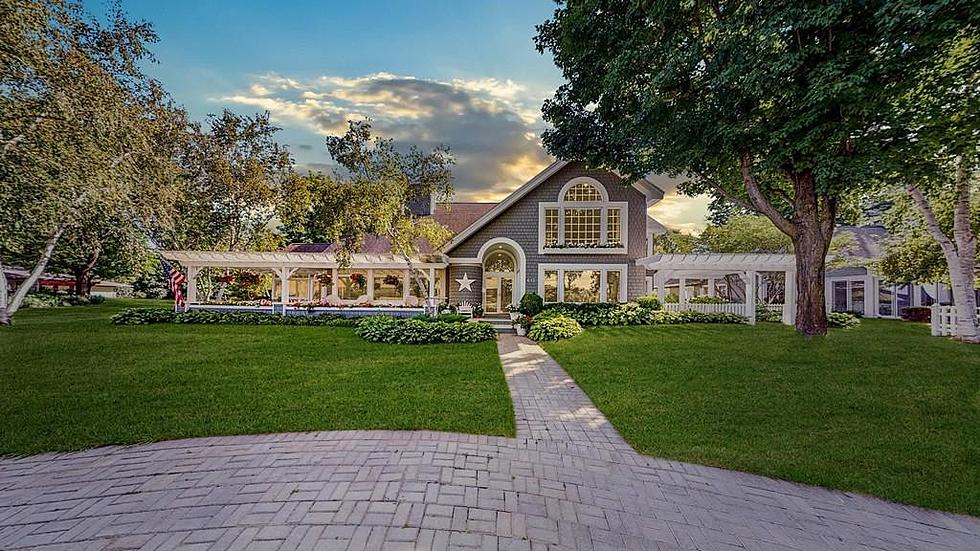 Charming Wabasha Home Has an Amazing View of the Mississippi River
Robin Gwaltney, RE/MAX Results via Realtor.com
This Wabasha, Minnesota home is so charming, the design looks very home-y. It also has an incredible view of the Mississippi River, it's basically right outside the front door. But this home is also very expensive.
With it being right on the Mississippi and the fact that it's 5,580 square feet, the price tag isn't too surprising. Before we get to the photos of the beautiful home, if you need help with a home down payment or your mortgage, we want to help. You could win $10,000! Go HERE to get all the details on how you can win. Now on to the photos!
Charming Wabasha Home Has an Amazing View of the Mississippi River
This home in Wabasha, Minnesota is so charming but also pretty expensive. It's a huge house and also has an amazing view of the Mississippi River, so no wonder it costs over $1 million!
CHECK THIS OUT: Enchanting 'Wolf House' is the Most Wish-Listed Airbnb in Minnesota
This beautiful Airbnb in Minneapolis, Minnesota dubbed "The Wolf House," in the Northeast Minneapolis Arts District, 90 minutes from Rochester, is the
most wish-listed Airbnb in the state
.