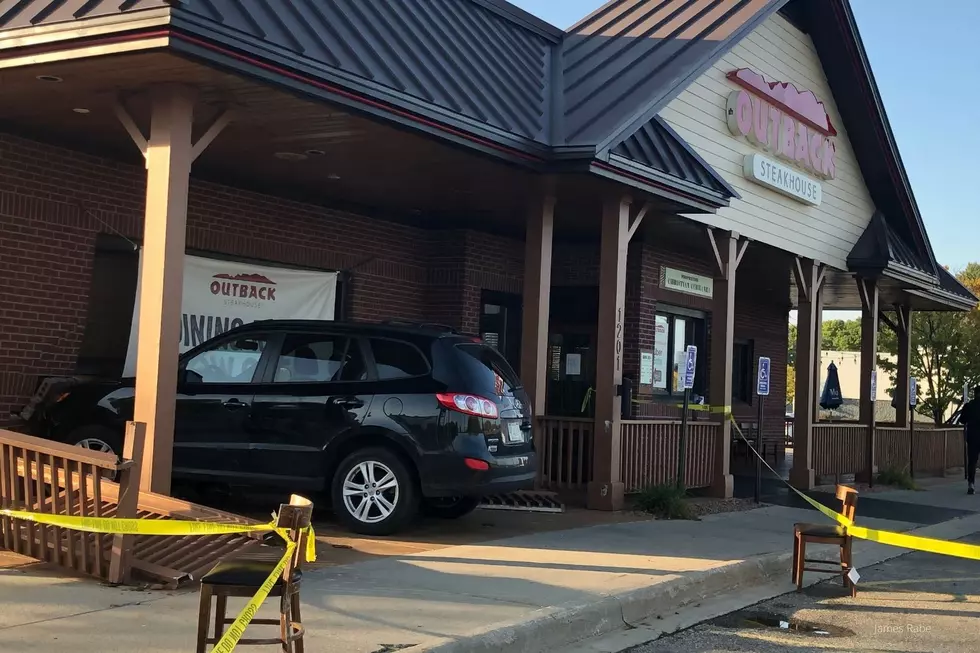 Car Drives Through the Wall At Outback Steakhouse in Rochester (PHOTOS)
Credit: James Rabe
Enter your number to get our free mobile app
It's not every day you drive by a building and see a car smashed into it.  Well, in
Rochester
I guess we get to experience that twice in a week.  This time though, the car vs. building was with Outback Steakhouse on South Broadway Thursday afternoon.
My co-worker, James Rabe sent me a note at 5:45pm letting me know that he was at Outback Steakhouse and saw that a vehicle drove through the wall.  He chatted with an employee who stated a male was driving who hit the gas pedal too hard and ended up going thru the restaurant.
According to the Rochester Fire Department, the car drove into the restaurant hitting a table where two customers were sitting. The customers were checked out by the Mayo Clinic ambulance crew, as was the driver (the only one in the car) but not taken the hospital.
Car Smashes Through Wall of Outback Steakhouse
They have closed for the night, A construction crew is coming yet this evening to at least patch it up. They hope to be open at least for drive-through tomorrow.
ALSO: Here are 50 of your favorite retail chains that no longer exist.