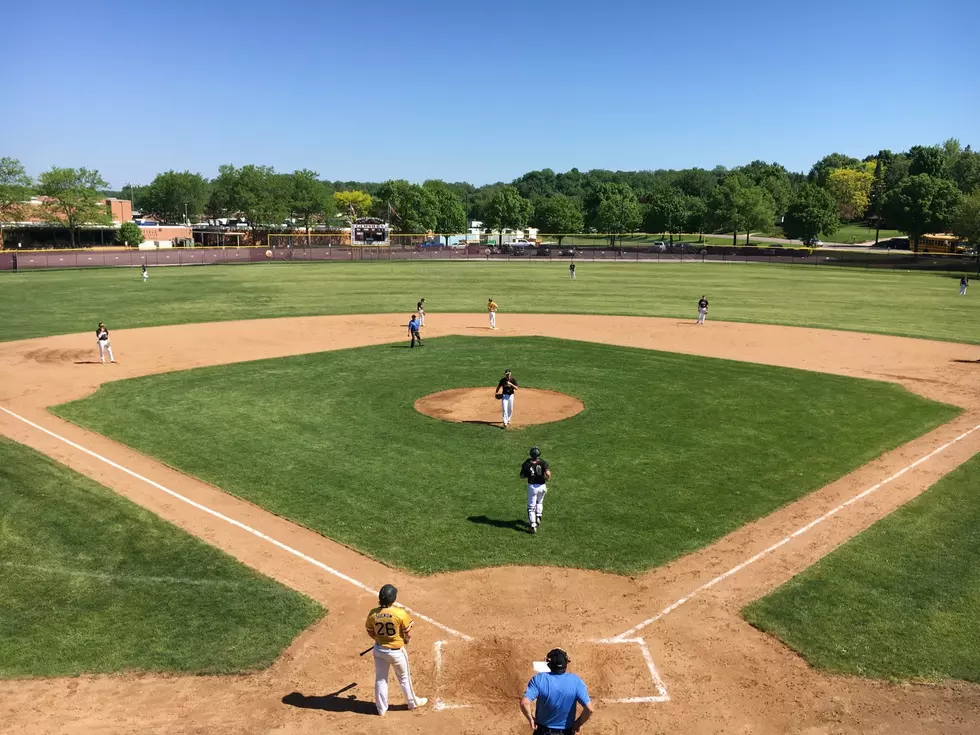 Caledonia Fights Off PEM's Comeback – Heads To Subsection Final
LL/TSM Roch
The Plainview-Elgin-Millville Bulldogs put up five runs in the sixth, but it wasn't enough as the Warriors were able to hold off the comeback for a 7-5 win in Chatfield to advance to the Section 1AA East Subsection Final.
Caledonia built up a 4-0 lead after four innings, as the Bulldogs struggled in the field. A few errors allowed the Warriors to run the base paths aggressively and helped build the lead.
The bases were juiced when Caledonia's Eric Augedahl hit a groundball that was scooped up by PEM's Barron Holtz, who fired the throw home high, that eventually led to two Caledonia runs scoring and another out at the plate.
Then with two out, Kyle Cavanaugh hit an RBI single to make it 4-0.
The Warriors added three more in the fifth when Payton Schott, Casey Storlie and Tate Miners got three hits in a row, and all scored in that inning.
The 7-0 lead looked to be in command, especially with Storlie on the mound who was fantastic through five with nine strikeouts and only one hit allowed.
The Bulldogs then got to reliever Evan Denstad en route to a five-run sixth inning. Brady Walter was a key contributor who hit an RBI single to make the score 7-4, and then he came around to score on a wild pitch to make it a two-score game.
Matt Ebin led the inning off with a double and scored, while Jordan Zabel, Jacob LaBare and Cody Shones all reached base in the inning and scored. The Bulldogs just couldn't muster up any more runs in the seventh against Miners, who got the save.
With the win, the Warriors advance to the Section 1AA East Subsection Title game and will face the winner of Lake City and La Crescent. PEM will play in an elimination game Saturday against the loser of Lake City vs. La Crescent.
KFIL Players of the game were Miners for Caledonia, who went 3-for-3 with an RBI and a run scored plus a save. For PEM, it was Brady Walter who was fantastic in left field and was also 1-for-2 with a run scored and an RBI.