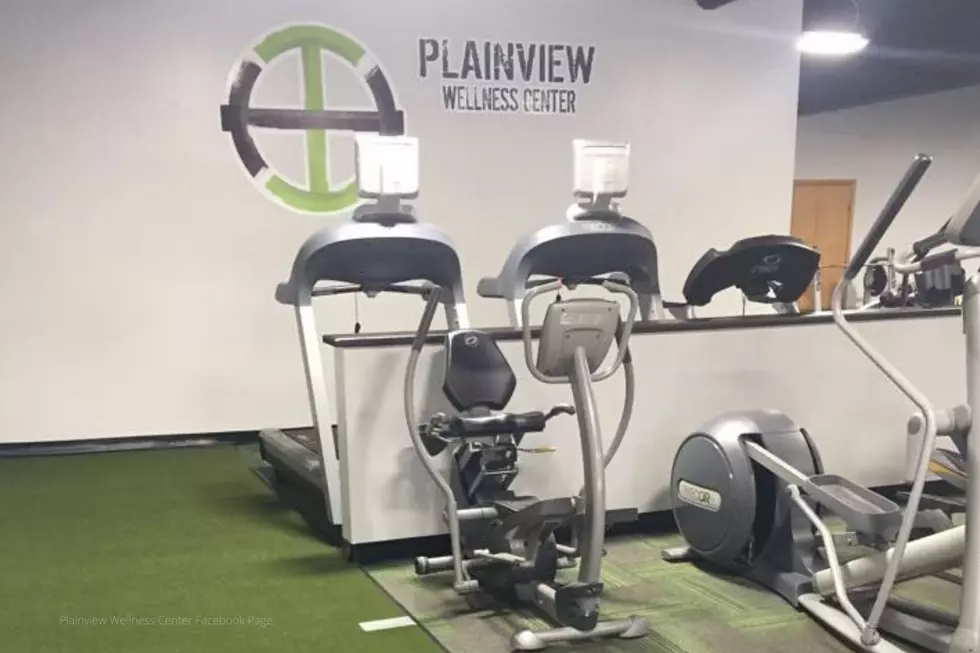 Business Owner in Plainview Reopens Gym Despite Minnesota Governors Stay At Home Order
Plainview Wellness Center Facebook Page
When you are faced with bankruptcy, what is the right thing to do during the Covid-19 pandemic?  Brandon Reiter, owner of Plainview Wellness Center, closed his gym a few weeks ago when businesses that weren't classified as essential were required to close.  Brandon opened his facility back up on May 1st, despite the stay at home order and he is taking a stand for all small businesses that are suffering due to being closed during Covid-19.
As tommorow morning approaches swiftly. I want to thank each and everyone of you for your support of me opening up the wellness center. This is what living in a small town is all about, support for individuals and small businesses. It is because of each and everyone of you that makes a small town thrive, prosper , and make l families and friends want to move to a small community. I am sure we have all heard our Governor speak today. Aside from this extended stay at home order I will be opening up at 5am tomorrow morning. With that being said please respect and honor my guidelines that I have set in place to keep us safe. Thank you again and welcome back. - Plainview Wellness Center Facebook Page
I learned that Brandon was on Fox News this week and sent him a note to see if he would chat with me.  I wanted to hear his side of the story myself and learn a bit more about his decision to re-open.  We had a great conversation over the phone on Thursday, May 7th where he answered very openly about his feelings and financial position as a small business owner.
At this point, the government has not labeled Brandon's business as essential and is requiring it to stay closed during the pandemic and he has not qualified for any funding, including the federal Paycheck Protection Program.  Financially, he had no choice but to open and he deems his business essential.
"It's so subjective.  Every small business is essential," Brandon stated during the start of our conversation.  He is paying bills, needs to buy food, and personally feels that Governor Tim Walz has lost touch on how small businesses provide for others and also their positive impact on the economy.
Brandon was also adamant that his business has far less people and risk than other businesses, like the big box stores that were open and classified by the government as essential.
At his gym, he has more hand sanitizing stations set up, has equipment moved to help ensure there is enough space for social distancing, additional cleaning stations were created, and he also has a large display as soon as you walk in that explains the new guidelines and policies that need to be followed.  Only a small handful of people will be using his facility at one point in the small town of Plainview.
Financially, Brandon's only choice was to re-open.  There is a large financial risk though with this decision.  Brandon received a letter that there is a possibility that he could face a daily fine of $1,000 and also 90 days in jail.  When I asked him what would happen if he did get fined, he stated, "If the fines do come in place, with the lack of funding available for small businesses, I'll take the fines and go bankrupt, but at least I know that I stood up."
Our conversation ended with these final words from Brandon, "I'm passionate about every small business owner.  We should have that right to open.  We live in America, the land of the free."
SIGNS OF THE TIMES: Coronavirus in Rochester