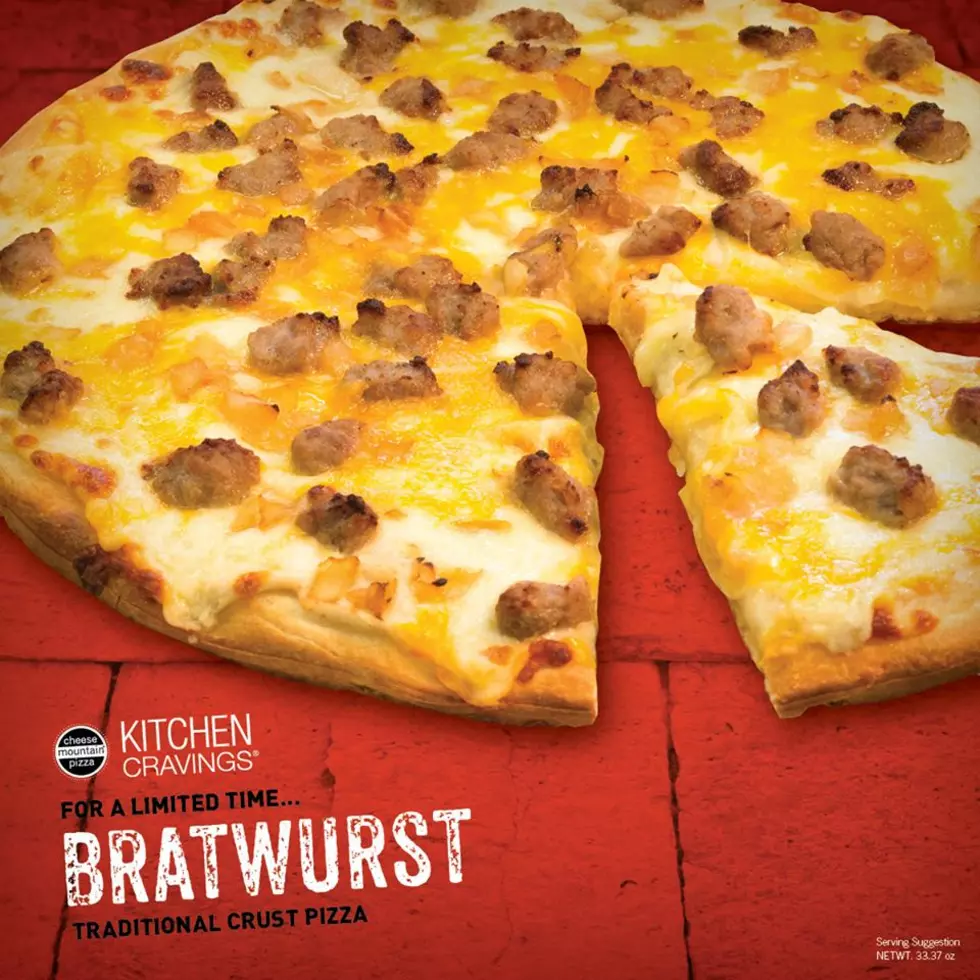 Bratwurst Pizza Available Just In Time For Oktoberfest
Kwik Trip/Facebook
It's the pizza that's just perfect to celebrate Oktoberfest-- the Bratwurst Pizza from Kwik Trip.
I was back in my home state of Wisconsin last weekend, helping to get mom's house ready to sell when I first saw it-- the Bratwurst Pizza. It was at a Kwik Trip near in Weston, not too far from my mom's house.
The Kwik Trip there was sampling their Kitchen Cravings Bratwurst Pizza, so of course, I had to try it. I mean, come on, it combines some of my favorite things-- pizza and brats-- so what's no to like, right?
Although I have to say, when I first heard 'bratwurst pizza,' I didn't quite know what to make of it. I envisioned a brat, loaded down with onions and sauerkraut, plopped on top of the pizza.
It turns out, of course, that's not an accurate representation at all. The Bratwurst Pizza I sampled was REALLY good. It had the usual tomato sauce and cheese, but contained pieces of bratwurst instead of the usual sausage. I believe there were onions on it, too. And, yeah, I really liked it.
I thought it was a brand-new Kwik Trip Kitchen Cravings culinary invention, but checking out this post on the Kwik Trip Facebook page, it's actually been around for several years already. The thing is, though, it's only here for a limited time. And, as the post notes, its availability 'may vary by location.'
And seeing as the pizza I sampled was three hours away, back in Wisconsin, I haven't had a chance to check around and see if they're available at any Kwik Trip locations here in southeast Minnesota. If you're looking to spice up your regular pizza, though, I'd recommend checking to see if you can get one of these Bratwurst Pizzas! Somebody pass me a beer, will ya?