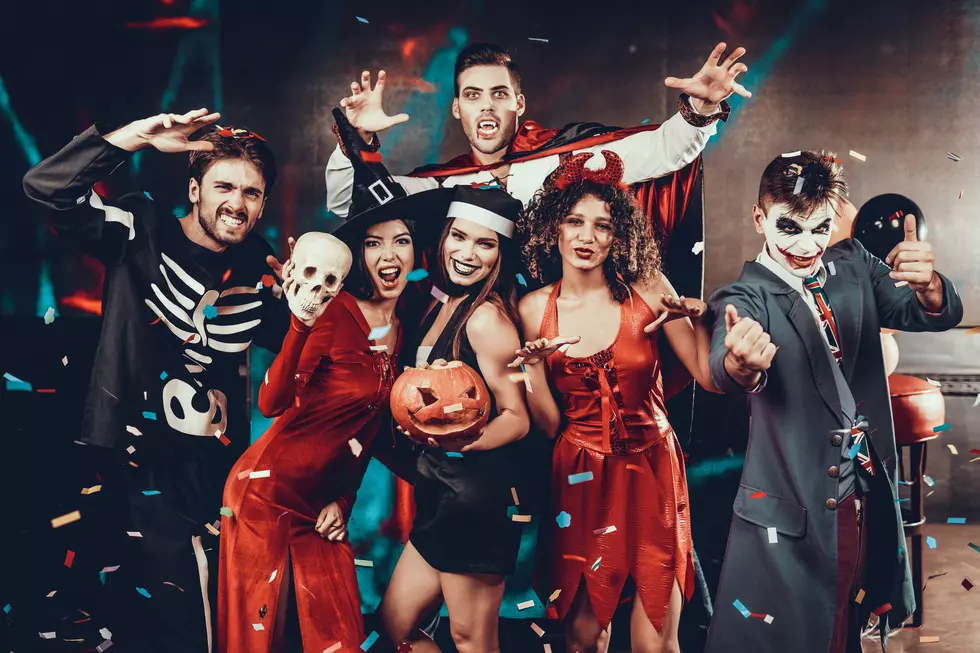 Delicious Beer & Spooky Fun Are the Plan for 2 Halloween Events in Rochester
vadimguzhva GettyStock
Halloween is just around the corner and if you love costumes, the spookiness, and even beer, there are two amazing events in the Rochester, Minnesota area that you should be aware of.  (And yes, beer 🍺 is now part of the Halloween holiday!)
Fright at the Farm in Zumbrota, Minnesota Needs Actors and Makeup Artists
Personally, I'm not even a fan of hiding during the game hide & seek, so this little gig is NOT for me but if you love that sort of thing, volunteers are needed for Fright at the Farm.  This is a place up by Zumbrota that turns into a haunted area of fun before Halloween.  People love getting spooked here and now, you can help make that happen.
Ready to be part of the spooky fun at Fright at the Farm?  Send a note to galatyt@yahoo.com to learn more about the Information meeting on September 12th or get in touch with them on their website.
Did you say "Beer" was part of Halloween this year? 🍺
Why yes, yes I did say "Beer" was part of Halloween.  Actually, hundreds of craft beers.  There is a huge event happening in Rochester on October 30th called Rochester On Tap.  This is one event I WILL be at and all dressed up in a costume because, well, Halloween.  You don't need to wear a costume but if you love beer, you should grab tickets before this event sells out.  Find all the info about Rochester On Tap here.
Halloween Express Opening Soon in Rochester, Minnesota
Just in case you are wanting to score some of the most popular costumes and Halloween decorations early, you are in luck. Halloween Express is getting set up now at the Miracle Mile.
Halloween Expess is COMING SOON!! Setting up the store today at Miracle Mile #comingsoon #HalloweenExpress #halloween2021
When I hear that their place is open and costumes are ready to buy, I'll stick the note out up on my Facebook page - Jessica On The Radio. Go follow it so you don't miss it!
If you love beer, you'll love these 22 places near Rochester that have a glass waiting for you!
🍺  If you are a craft beer lover, you are living in the right place because there are 22 breweries within an hour of Rochester.  Scroll through the breweries below and start planning your next brewery road trip.
Delicious Beers Await at These 22 Breweries Within an Hour of Rochester
Craft breweries are incredibly popular right now and it doesn't seem like they'll be going anywhere. Right here in southeast Minnesota, there are 22 breweries all within an hour for Rochester and more are being added!
Listen to Jessica Williams weekdays from 6 am until 10 am on the Y-105FM Early Morning Show with James & Jessica.
List of 30 gifts the state of Minnesota should give to visitors when they walk off the plane at MSP.
You know how Hawaii hands out the necklace of flowers to people as they get off the plane? It's time that Minnesota show some of that nice to those who are visiting our state. Check out the list of amazing ideas that Minnesotans sent in as great gift ideas.