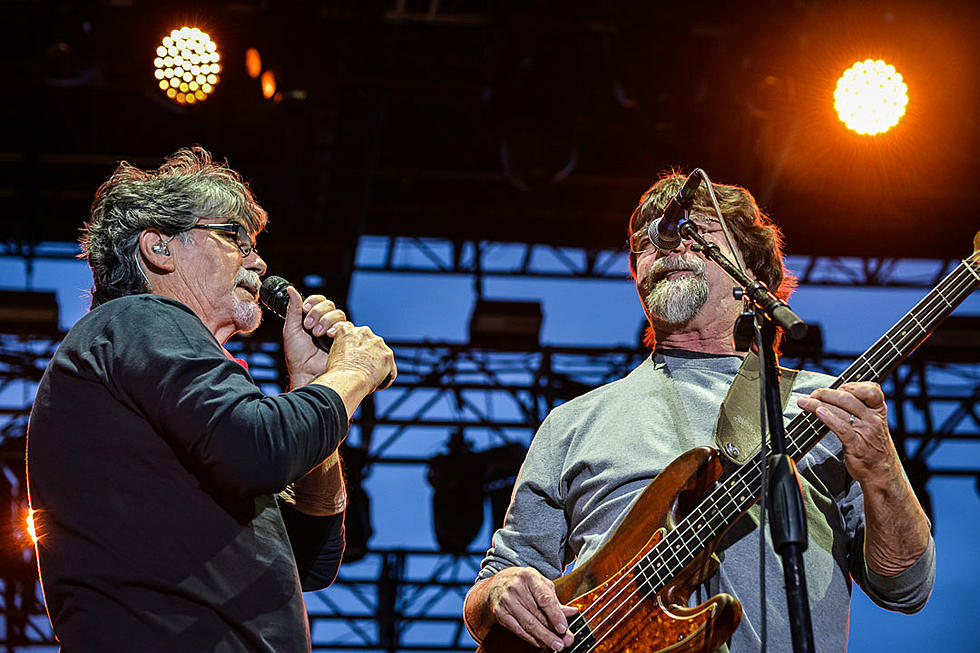 Alabama's 50th Anniversary Tour Will Wrap in Nashville
CJ Berzin for Country Jam
Alabama's year-long 50th Anniversary Tour will wrap in November in Nashville. The group announced the final show on Tuesday (June 25), noting that Charlie Daniels will join them at Bridgestone Arena.
Randy Owen, Jeff Cook and Teddy Gentry will close their year long tour on Nov. 20. The legendary trio scheduled 50 dates for the cross-country tour and have dutifully played their hits for three generations of fans at each stop. Taste of Country caught the group during a stop in Mack, Colorado, earlier this month when Alabama headlined Day 4 of Country Jam. They played the hits, mostly as fans remember them with occasional variances such as adding "Will the Circle Be Unbroken" into the middle of "Dixieland Delight."
"It's hard to believe we started this band 50 years ago in my parent's house," Cook says. "The Nashville concert at Bridgestone Arena will be a fun celebration for the fans and for Randy, Teddy and me." Since being diagnosed with Parkinson's disease he's only appeared on stage when his health allows it, but his microphone stand is always ready for him, should he want it.
The end of the 50th Anniversary Tour does not spell the end of Alabama. The group have remained active on the road and in studio in recent years. Last year they played several dozen shows as part of their The Hits Tour. They also recorded a Christmas album, released in 2017.
50 Essential '80s Country Songs: