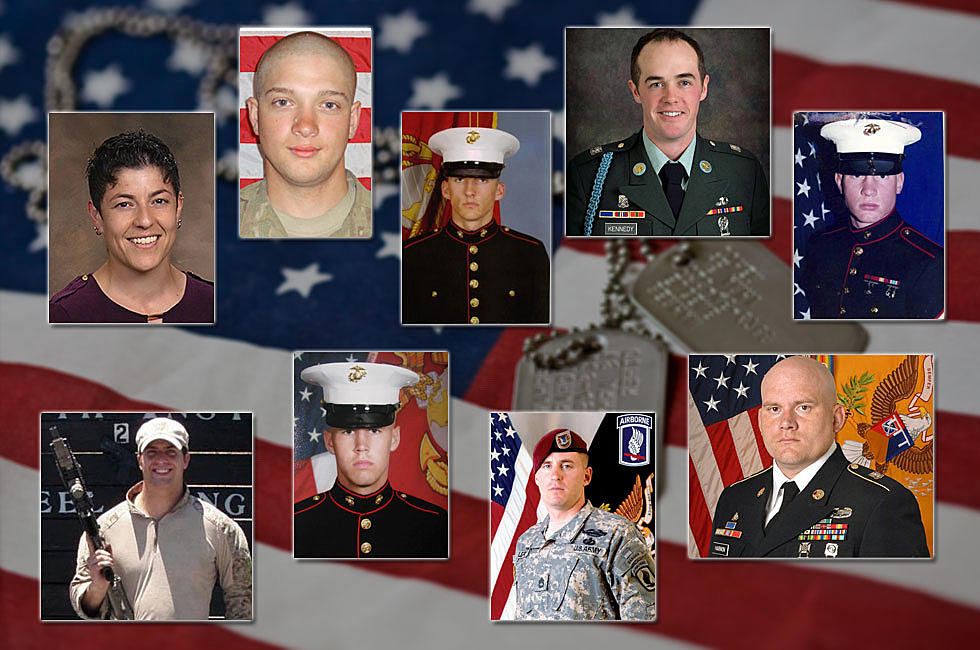 29 U.S. Service Members From Minnesota Died in the 20-Year War in Afghanistan [PHOTOS]
Department of Defense/Townsquare Media Graphic
A total of 2,465 men and women serving our country have died in Afghanistan since the beginning of the war in 2001, including the 13 tragically killed today, August 26, 2021, when two suicide bombers and gunmen targeted crowds outside the Kabul airport as evacuations from the war-torn country continued.
29 of the U.S service members who made the ultimate sacrifice during Operation Enduring Freedom (prior to August 26, 2021) called Minnesota home. The earliest death was recorded in 2002, the most recent in 2015, and the deadliest year was 2010 when 9 men were killed in action.
TRIBUTE: 29 U.S. Service Members From Minnesota Killed During the War in Afghanistan
After 20 years of war, 29 men and women from Minnesota made the ultimate sacrifice in Afghanistan while serving our country during Operation Enduring Freedom.
Scroll through the photos below and pay tribute to our fellow Minnesotans who served with valor.
LOOK: 100 years of American military history