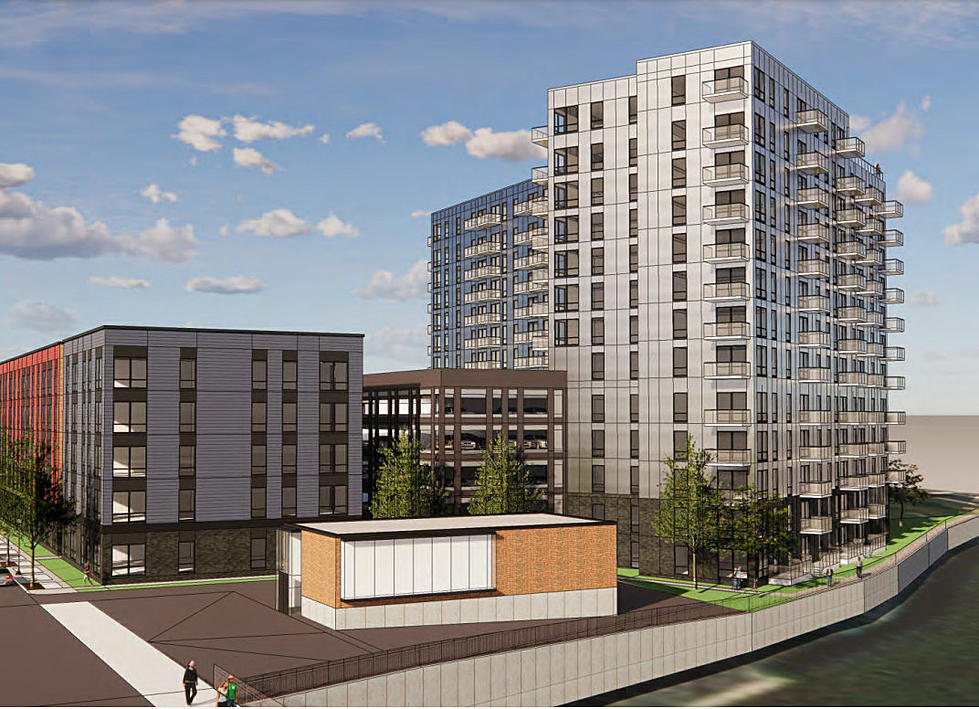 $100 Million Downtown Rochester Housing Project is Progressing
Sherman Dev. rendering
Rochester, MN (KROC-AM News) - The Rochester City Council will be asked Monday evening to officially enter into an exclusive negotiating rights agreement concerning the Civic Center North surface parking lot.
Sherman Associates Development was previously designated as the developer for the current City-owned parking lot on the west side of the Zumbro River across from Mayo Field in downtown Rochester. The company proposed a $100 million housing project that would involve two buildings containing nearly 300 market rate and affordable apartment units. The plans call for one of the buildings to be 13 stories tall and the other five stories. Sherman Associates Development is also asking for $12.5 million in public subsidies for the development.
If the City Council approves, the exclusive negotiating rights agreement would be in effect through July 15 of next year. During that time, the city could not entertain any other proposals for the property while the developer commits resources to draw up final designs and prepare for construction. If all goes as planned, the company has told the city hopes to begin construction next July.
15 Historic Buildings in Minnesota that Could be Settings for a Horror Movie
Minnesota has incredible historic buildings but during this time of year, the spooky season, my brain went straight to how spooky these buildings look. Here are 15 historic places around Minnesota that all could be settings for a horror movie. Shout out to Seth, the guy behind
HighwayHighlights.com
, for allowing me to use his photos!