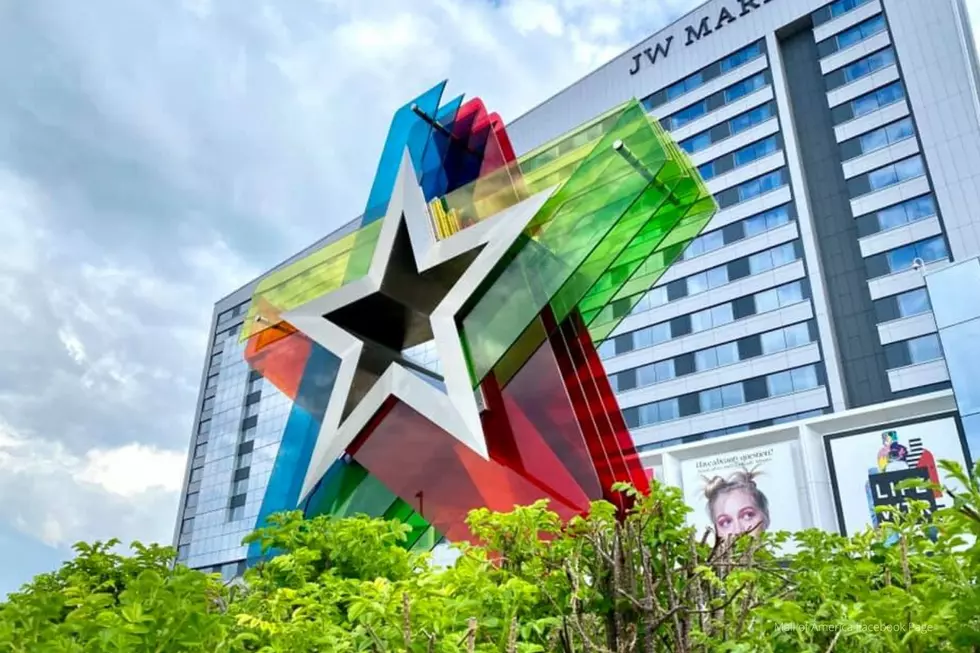 10 Years Ago Minnesotans Broke a World Record at the Mall of America
Mall of America Facebook Page
We've got a few Minnesotans who have broken records and ended up in the Guinness Book of World Records. I remember there was a Minnesota guy who had the tallest mohawk in the world. Pretty epic. But this world record that was broken at the Mall of America was broken by a group of people. And I mean a huge group of people!
This happened in mid-March of 2012, so 10 years ago. A huge group of people gathered to celebrate a new ride at Nickelodeon Universe but also to break a record. Ok, maybe the main reason they were there was to be a part of a world record and the ride was just a bonus. I'm not sure!
10 years ago, nearly to the date, a group of 836 Teenage Mutant Ninja Turtle fans all came together dressed up as Ninja Turtles and broke the record for the Largest Gathering of Ninja Turtles in the world. How hilarious is that! It was, of course, in celebration of the new Teenage Mutant Ninja Turtle ride opening that day so people who participated also got to check out the ride.
Who would have thought that that's even a world record you could break. I guess the last winners had a group of 786 ninja turtles.
If I were to break a world record I'd want to do something like participate in the world's largest flash mob or something like that. What record would you want to break? Shoot me a message on my Facebook, Instagram, and Twitter! (@carlyrossonair)
Listen to the Get Up & Go Morning Show w/ Dunken & Carly On-Demand below, with the 106.9 KROC app, and on the following podcasting services:
Apple | Google | Spotify
12 Minnesota Small Towns Known for Big Things
There are tons of small towns around Minnesota that shape our state for a variety of reasons. And some of these small towns are known for pretty big things despite their population size.