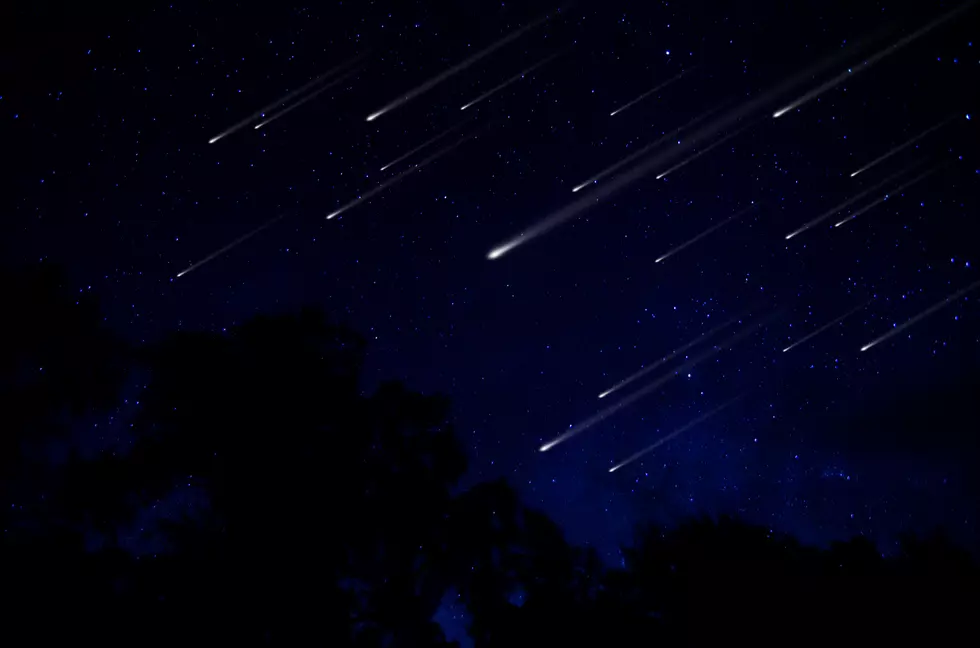 Minnesota's Biggest Meteor Shower is Back This Week
pixbox77/ThinkStock
The most visible meteor shower in the Minnesota sky is back this week, featuring more than 60 'shooting stars' per hour. The Perseid meteor shower is set to dazzle across Central Minnesota tonight through the weekend.
The Perseids are expected to be at their peak tonight  in the Minnesota sky -- with the moon only about half-full. The less full the moon, the less washed-out with light the sky is for better meteor shower viewing.

You don't even need to stay up late to see it -- but getting up early might not seem any better to you. As with all meteor showers, the shooting-star rate is greatest in the pre-dawn hours just before the sun starts to end the darkness.
The Perseids are expected to be active through August 26th.
The the Delta Aquariid meteor shower is still rolling along steadily too. You'll see mostly Perseids, but also some Delta Aquariids in the mix this week.
Enter your number to get our free mobile app
The best news of all for star gazing during this week's Perseid meteor shower: No special equipment, or knowledge of the constellations, needed to take in the majesty of the night sky.
EarthSky website reminds us this for watching:
Give yourself at least an hour of observing time, because the meteors in meteor showers come in spurts and are interspersed with lulls. Remember, your eyes can take as long as 20 minutes to adapt to the darkness of night. So don't rush the process. Meteors are part of nature. There's no way to predict exactly how many you'll see on any given night. Find a good spot, watch, wait. You'll see some.
The best news of all for viewing the Perseids: No special equipment or knowledge of the constellations is needed. Just look up.
Pete Hanson is on 98.1 Minnesota's New Country weekday mornings from 5:30 to 10:00.
Minnesota's Most Unique Places To Stay The Night