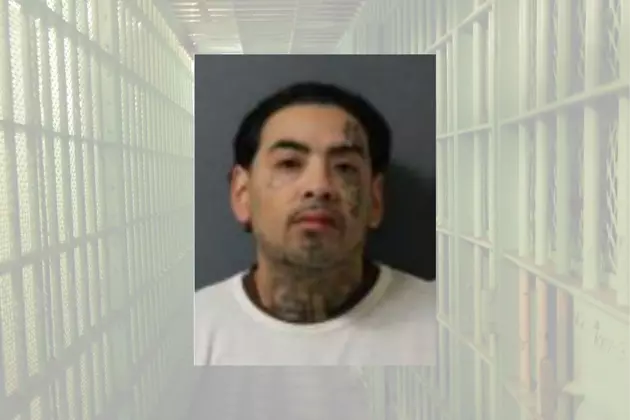 Knife Wielding Owatonna Man Arrested After Being Knocked Out
Image Credit: Owatonna Police/Canva
Owatonna police responding to an altercation at a bar last weekend ended up arresting a man who was knocked unconscious after wielding a knife at a couple earlier in the evening.
According to the Owatonna Police Department's Just The Facts weekly email, on Saturday, October 17th, Owatonna police were called to Just One More bar in Owatonna after a report "of a male who had been knocked out."
The investigation changed after Owatonna officers learned that the knocked-out victim was actually the suspect in this case. Witnesses told the responding officers that the male, 41-year-old Eloy Tarango of Owatonna, approached another male and his wife, while inside the bar which resulted in Tarango allegedly "harassing them and picking a fight."
Tarango then allegedly prodded the male "to come outside" and then allegedly "reached around his side and produced a knife" according to the Owatonna police publication.
After allegedly producing the knife, the male reportedly punched Tarango which knocked him to the ground. Tarango then allegedly kept "swinging the knife at the man's wife. The result of Tarango swinging the knife led the man to "kicking the suspect in the face" knocking him out.
Tarango was subsequently arrested and jailed. Tarango has been charged with two counts of 2nd Degree Assault with a Dangerous Weapon. Owatonna police found a green folding knife at the scene of the alleged assault.
In other Owatonna police news, the department was part of the team of law enforcement to welcome back Waseca officer Arik Matson as he landed at Owatonna's Degner Airport on Monday morning, before driving on to Waseca and then home.
10 Things That Have Happened Since The Twins Won A Playoff Game