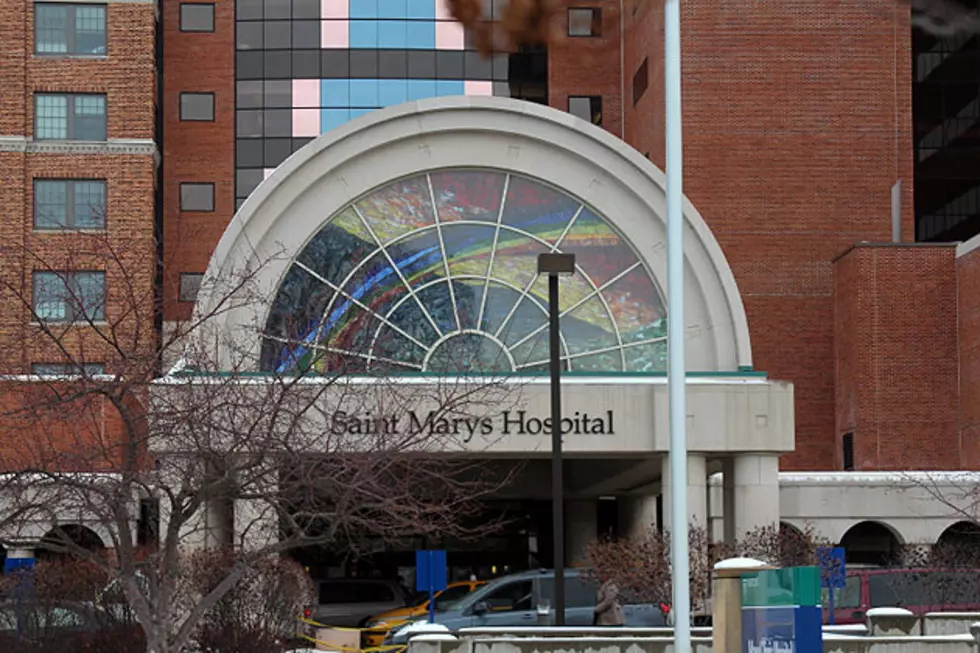 Man Accused of Trying to Disarm Rochester Police Officer at St. Mary's
Sue Moore/Townsquare Media
Rochester, MN (KROC-AM News)- The Olmsted County Attorney's office has filed charges against a man who they say attempted to disarm a Rochester police officer at St. Mary's Hospital last week. 
The criminal complaint filed Thursday says police learned on November 16 that 21-year-old Jake Jonsgaard was making statements about killing people and taking a firearm from a Rochester police officer and shooting himself if he were to encounter law enforcement. Two officers responded to St. Mary's hospital on the report of a disturbance involving a man identified as Jonsgaard around 4:15 p.m. 
A man identified as a victim says he was escorting Jonsgaard to a bathroom when he heard the sound of glass shattering in the lavatory. The staffer opened the door, saw shattered glass and attempted to grab Jonsgaard by the wrist to bring him back to his room, the complaint says. 
Officers saw Jonsgaard slap the staffer as they responded to the disturbance. Officers and Mayo Security attempted to detain Jonsgaard to allow medication administration but Jonsgaard resisted and at one point got his hand on an officer's holstered firearm, according to the charges. 
The officer was able to keep the gun in his holster and authorities successfully placed Jonsgaard in handcuffs, the complaint states. Jonsgaard was arraigned Monday on charges of felony attempted disarming of a peace officer, obstructing the legal process and fifth-degree assault. 
Jonsgaard was released without bail but with conditions and is due back in court on December 6.
12 Celebrities Who Have Been Patients at Mayo Clinic in Rochester, Minnesota
When you are one of the best hospitals in the world, you are going to attract some celebrities. The Mayo Clinic in Rochester, Minnesota has seen quite a few throughout its history.