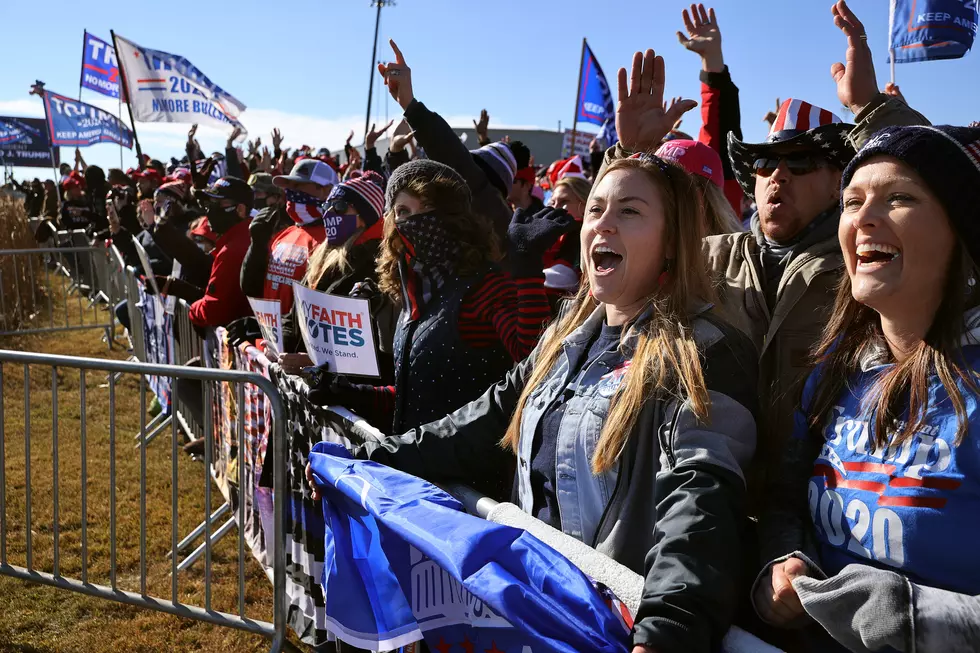 GALLERY: Crowd Gathers As Donald Trump Makes His Way to Rochester
Getty Images
Enter your number to get our free mobile app
It was originally announced on Wednesday that the location of the rally would be Rochester but was abruptly moved to McNeilus Steel in Dodge Center Thursday morning. Hours later, reports came in that the rally had been canceled at the Dodge Center site after the Minnesota Attorney General's Office requested the organizers submit a pandemic preparedness plan.
The original Rochester Airport site was back on.
President Trump spoke in Green Bay, Wisconsin earlier this afternoon, leaving the podium around 4:30 PM with his next stop in Rochester, MN.
GALLERY: Crowd Gathers As President Trump Makes His Way to Rochester, MN
President Trump Arrives in Rochester, MN - October 30, 2020